Valley Sealcoating | Asphalt Repair | Parking Lot Striping
Valley Seal Coat is the leading Mat-Su Valley sealcoating company for asphalt repair, driveway repair, parking lot sealcoating, asphalt crack sealing, and parking lot striping. Our crews have the expertise to take care of residential driveways or large parking lot asphalt sealing  jobs. We're the Wasilla, Palmer, and Mat-Su asphalt sealing company that you can trust!
Full Service Valley Sealcoating Company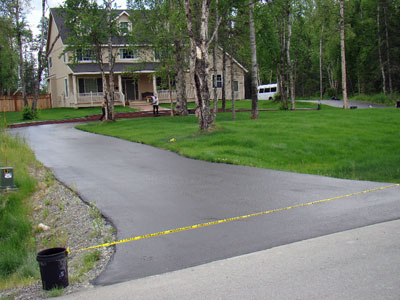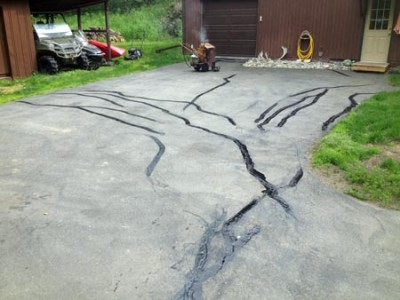 We are able to provide a full service line of asphalt maintenance, asphalt repair and asphalt sealing services. Our sealcoating crews cover Wasilla, Palmer and greater Mat-Su Valley.
Asphalt Maintenance & Repair
Sealcoating Driveways
Asphalt Seal Coat
Sealing Parking Lots
Seal Coating Blacktop Surfaces
Crack Sealing Asphalt Surfaces
Striping Parking Lots
Logos for Handicap Parking Spots
Sealcoating Valley Driveways and Parking Lots Reduces Weather Damage to Surfaces
 CALL US 907-715-4762
Mat-Su Valley need attention and regular maintenace to help reduce damage from Alaska weather conditions . Weather changes such as the freeze thaw cycle takes a toll on  pavement surfaces. Proper coating and sealing of asphalt surfaces can save hundreds or even thousands of dollars.
It's a fact that proper sealcoating can extend the life of of asphalt surfaces, parking lots and parking areas.  We can help with the maintenance of your driveways, parking lots, and paved areas and we have a full line of sealcoating, crack filling, hole filling, and general asphalt maintenance products. When you need resurfacing, striping, or seal coating please give us a call.
Protect the value of your valley home or property by regularly maintaining you asphalt with a fresh seal coat. Brighten up  your Valley business or residence and protect your property value by sealcoating your paved areas.
Commercial parking area in the Mat-Su are hit very hard by Alaska weather. Thawing and freezing cycles and abuse from snow plowing and sanding all impact asphalt. These things coupled with traffic use make it a must to have regular asphalt maintenance.
Seal coating cracks in asphalt is one of the best ways to prevent damage to asphalt. No matter how good the condition of the pavement, a few winters in Valley can cause damage and the need for Asphalt maintenance.
Valley Seal Coat & Asphalt Maintenance
Seal Coating Wasilla | Palmer | Entire Mat-Su Valley